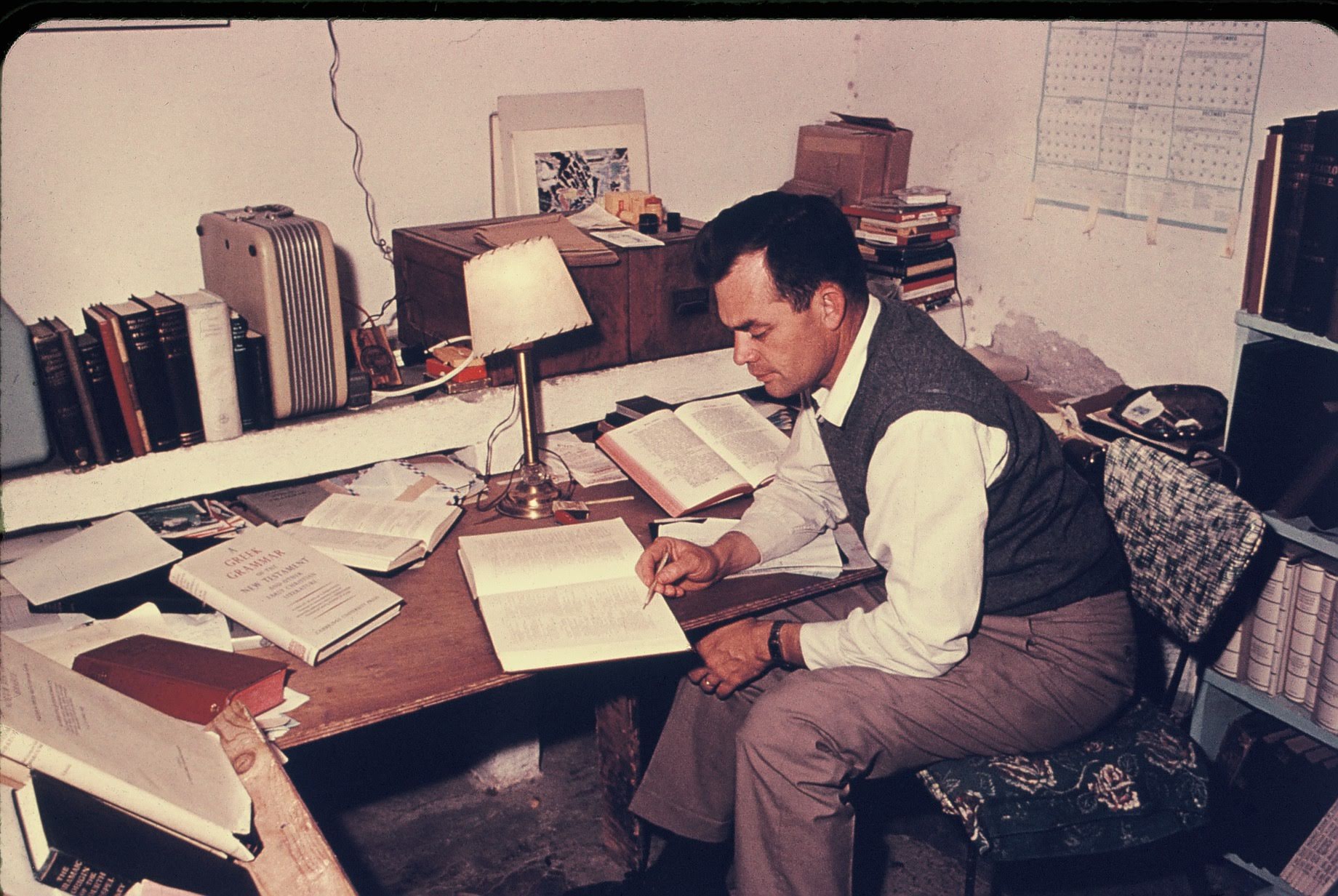 As we reflect on the passion of Christ, we are reminded that God's sacrifice is inclusive to all people: "God so loved the WORLD that he gave his one and only son, that whoever believes in him shall not perish but have eternal life" (John 3:16) and "Jesus wants ALL PEOPLE to be saved and to come to a knowledge of the truth" (1 Timothy 2:4).
The following story will encourage your faith and bring to life the story of God who put his life so each one of us will have life.
Robert Lindsey – Rich History
Robert (Bob) Lindsey went to Jerusalem as a student in 1939 and decided to come back as a full time missionary a few years later. He was there when the state of Israel was established, and he spent almost 50 years serving among Jews. He was the pastor of Jerusalem Baptist Church, a New Testament scholar, a judge in the Israeli Bible Contest where most of the participants are Jewish, and a public speaker on behalf of American Christians in the Israeli society.
Bob welcomed famous Americans in Jerusalem, like Billy Graham and Jimmy Carter. In 1974 and 1982, he witnessed his church being burnt by extreme Jewish arsonists in Jerusalem and dealt with the heart-like stone-reaction of the Israeli authorities who refused to grant a permit to rebuild the church until 1987, but in all of this, Lindsey continued to show the grace and love of Christ to the Israeli society.
But what shaped Bob's legacy was the courageous story of saving a Palestinian Arab child.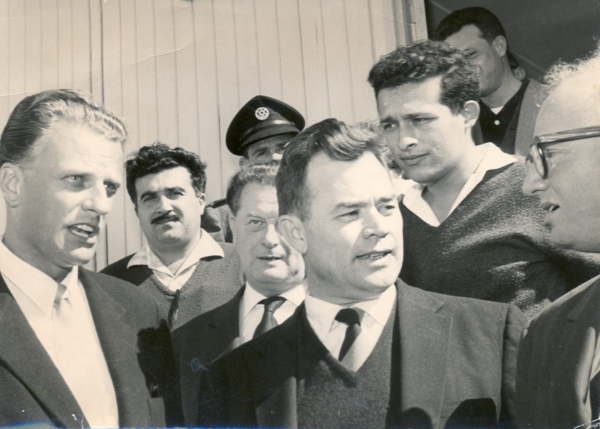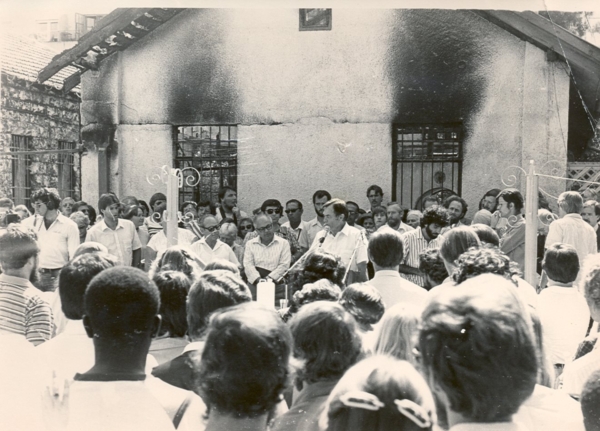 Taking the risk to save a child
Bob and Margaret Lindsey had six children and lived in Jerusalem and near the Sea of Galilee. For a few years, they served as directors of the George W. Truett orphanage, a farm located near Tel-Aviv. The children that grew up in this orphanage were mainly Palestinian-Arab who were displaced before and after the 1948 Israeli-Palestinian war.
Edward was one of these children that grew up in the orphanage and did not know the identity of his biological parents. However, when he was 15 years old, he discovered that his biological father was living as a refugee in Jordan and was asking to see him. This was in 1961 when the border between Jordan and Israel was closed so people could cross only for a couple of weeks during Christmas and Easter. Edward was encouraged by the Baptist missionaries who ran the orphanage to make the trip and meet his father in Jordan during Christmas, so he did. When he arrived, his father had other plans for him and would not let Edward go back to Israel, despite Edward's desire to return to the orphanage, the only family he had ever known.
So he ran away from his father's house and stayed at a monastery, sending letters through the very few UN officials or clergy that were allowed to cross the border, begging to allow him to come to go back home, but in vain.
After a few months, Bob, who was living near the Sea of Galilee away from the orphanage, decided to do something to get Edward back to Israel. Without consulting anyone, he decided to cross the border into Jordan. Since border was closed, he snuck in, found Edward, and began another dangerous journey back into Israel, crossing no man's land in East Jerusalem. While crossing in the dark of the night, they stepped on a landmine, and it exploded. Bob injured his leg, and Edward lost his sight. The Jordanian army caught them and both were rushed to the hospital, where the doctors had no choice but to cut off Bob's bleeding leg.
The crisis, an American missionary breaking the laws of Israel and Jordan, created an international incident. After international intervention, Bob was released back to Israel to continue his medical treatment, and the Israeli media welcomed him as a hero. Haaretz, an Israeli newspaper, wrote that "Lindsey has shown the greater courage seen in our places in recent years by saving the life of an Arab kid."
Edward stayed in Jordan and slowly recovered his sight. After some diplomacy intervention, he also was allowed to return to Israel.
Bob died in 1995, but his legacy lives today and was recorded in the book "One Foot in Heaven".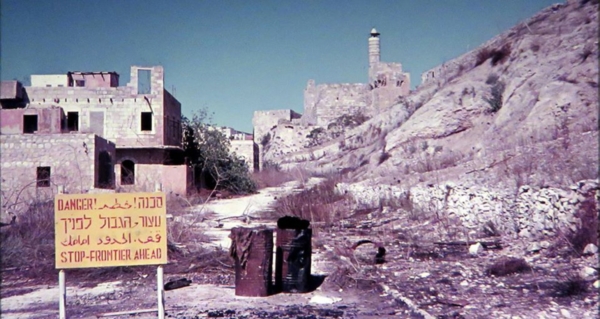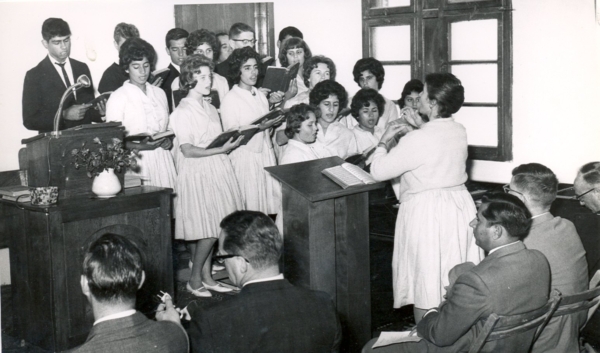 Reflection
While studying Baptist history in the Holy Land, I was touched by the story of Bob Lindsey. He had six children of his own but was willing to take the risk to save the life of a Palestinian orphan, which almost cost him his life.
Bob's courageous story reminds me of Christ who was willing to die on our behalf as "there is no greater love than to lay down one's life for one's friends" (John 15:13). But I am also reminded that Christ died on the cross for all people, not just for his friends: "While we were God's enemies, we were reconciled to him through the death of his son" (Romans 5:10A). Bob was American, and his ministry was among the Jews in Israel, but he was willing to risk his life for the sake of a Palestinian orphan.
During this season, I pray that we rejoice in our salvation as we remember the sacrifice of Christ on the cross, for you and me, from every tribe and nation on earth.
Thank you for praying and supporting ABC as it seeks to reach people in Israel with the saving power of Christ.