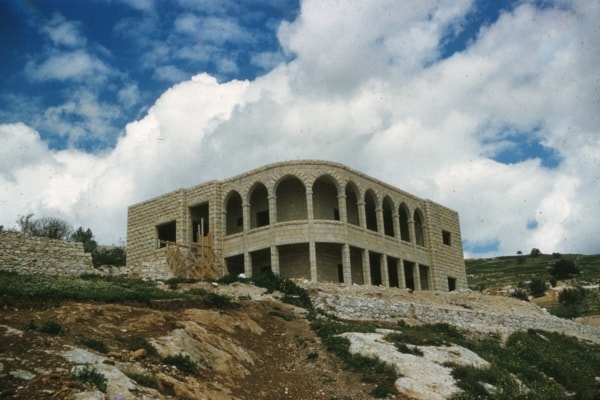 As we reflect during these days on the passion of Christ, we can be encouraged that God created us fearfully and wonderfully by His own hand. He then came from heaven to earth to shed His precious blood, purchasing us by paying the penalty for our sins, dying in our place to redeem and reunite us with Him. God owns us twice: first He made us, then on the Cross, redeemed us.
During your reflection, I would like to share the following story to encourage your faith and bring to life a beautiful example of owning something twice.
Dar Baker: A Rich History
In 1956, when the Southern Baptist Mission in Israel purchased a large-for-the-area 2.5 acres of land near Mary's Well in Nazareth, the parcel quickly became used for missionary housing as well as land swap for Baptist churches in nearby villages.
The affectionately named 'American neighborhood' became a home for Baptist missionaries. This neighborhood included the main house, "Dar Baker" (The House of Baker in Arabic), so named for missionaries Dwight and Emma Baker, as a reflection of the fact that Dwight personally directed the development of the area. His diligent leadership led to much of the success and growth seen over the years. Dwight served for 26 years among the Arab population in Israel and for many years was a driving force behind building up the Baptist work; his accomplishments include church planting, rebuilding the Nazareth Baptist School, and building a training center, to name a few.
Fifty years later, 2005 found all of the houses and land sold except for Dar Baker, which was left on a half-acre of the once large property. This property was purchased by the Association of Baptist Churches in Israel for a reduced price, made possible thanks to funds raised for the project, including a very generous donation from a very surprising donor.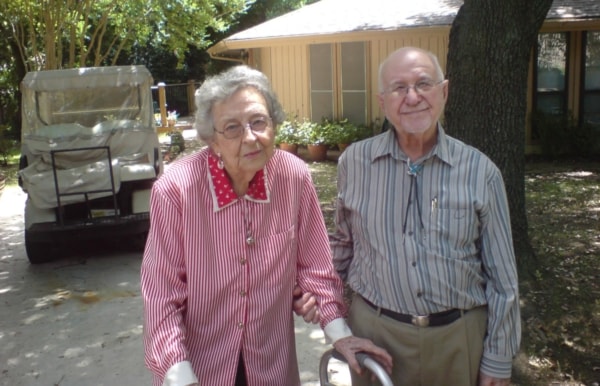 A Sacrifice of Love
Dwight and Emma Baker were by the time of the sale both in their late 80's and living in a retirement community. When they heard of the need for funding to make this purchase a reality, they decided to donate $100,000 USD from their own savings toward the purchase of Dar Baker. God honored this true sacrifice of love by the Bakers and other gifts followed! When I reflect on the gift given by Dwight and Emma towards the purchase of Dar Baker, I am awed by the example of modeling Christ in our personal life. It was "Dar Baker" twice! Dwight Baker built the house in 1958 and then donated generously to purchase it again in 2005.
In 2007, just a few short years before they both went to be with the Lord, I had the privilege of personally meeting Dwight and Emma Baker while visiting in Dallas. It was a very emotional meeting, with much time spent looking at current photos from the churches, seeing some recognized faces, and encouraging conversation about the growth, including the seminary that was established just two years prior in Dar Baker itself (Also known as "Nazareth Baptist House").
Reflecting on his ministry, Dwight shared that he was disappointed at not having more disciples; I was honored to share with him that I am a disciple of one of his disciples and that the churches are growing these days with more people coming to know Christ.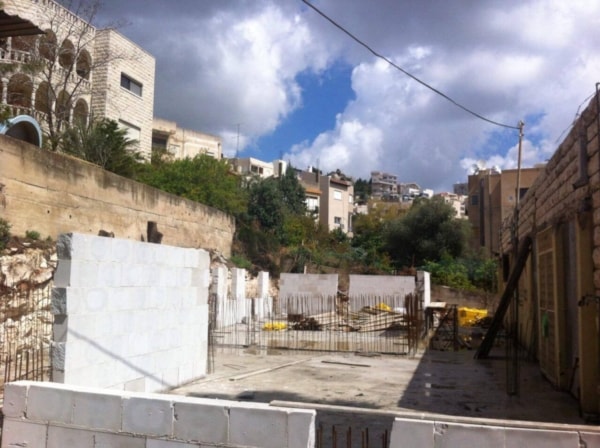 Consider Your Place at Dar Baker
Now home to our seminary, Nazareth Evangelical College, Dar Baker continues to serve as a place for making disciples, continuing the legacy of Dwight Baker. As we consider the future and plan to meet the growing need for Christian leadership in our community, we have launched the Nazareth Leadership Training Initiative, a capital campaign expanding the physical space of Dar Baker to further develop theological and church programs offered to the public, church leaders, students, and congregations.
I ask you please to prayerfully consider making a gift in honor of the Bakers and help us grow a thriving Christian theological training in Israel. Your sacrifice of love will be a good investment toward a legacy that lives on, in the hometown of Jesus.
I ask the Lord that you may have a blessed season as you reflect on God who created us, and then sent His only son to purchase us again. We belong to Jesus, twice!
Bader Mansour is the Development Officer of the Association of Baptist Churches in Israel