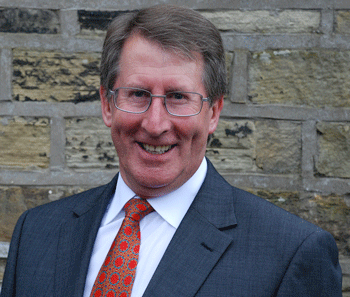 Excitement was certainly high on Sunday evening, September 23 2007 as members of the Association of Baptist Churches in Israel flocked from such places as Cana, Rama, Haifa, Acco, Eilabenn, Toraan, Ramle and other regions to Nazareth Evangelical Baptist Church to witness the arrival of David Coffey, the current leader of the Baptist World Alliance. Space was limited, as the beautiful sanctuary was full to capacity with the faithful who assembled from across Galilee for a time of worship and praise before Rev. Coffey's scheduled appearance. Worship leaders led the congregation in several moving songs that had everyone singing full voiced and lifting hands in praise. Translators were made available for English speakers throughout the service.
During the musical praise, a special presentation was made in honor of Fuad Haddad, a recognized pillar in the Arab Christian community. Fuad was asked to come forward and receive a plaque inscribed for the occasion. Fuad served for many years as a teacher and principal at the highly esteemed Nazareth Baptist School and was until recently the head of the Association of Baptist Churches in Israel. A special song was then offered, performed by the talented Zina Nauom.
Following the presentation David Coffey began his sermon, with Dr. Yohanna Katanacho providing translation into Arabic. Rev. Coffey, who was elected to a five year term in 2005 as president of the Baptist World Alliance, is a native of Great Britain and an ordained minister since 1967. His much anticipated visit was part of a Middle Eastern tour reaching out to leaders and Middle East members of the Baptist family, which number around 100 million members world-wide.
Coffey's direct and undeniably evangelical message struck right to the heart as he instructed the congregation to "place their small resources in the hands of God" in order to make possible the things that seem utterly unattainable. He used the story of the five loaves and two fish (Mark 6:38) as an example of the great things God can make achievable with man's limited resources. His calm poise and dynamic phrasing created a very compelling presence and the message he delivered was exact and to the point. He also tied in a bit of humor, regaling the audience with tales of botched translations on one of his many journeys. The final points were made around Jeremiah 29:11, "For I know the plans I have for you…plans to prosper you and not to harm you, plans to give you hope and a future." Coffey charged the audience to take these words to heart, and claimed he saw a great future for the Church here in Israel.
Overall, the experience was enlightening and refreshing for the congregations to come together and hear Rev. Coffey's encouraging words and his attendance served also to remind believers of the greater extended family represented by the Baptist World Alliance and by the entire Body of Christ as a whole. While in Israel, Rev. Coffey met with Israel's president Shimon Peres. He and his delegation had just recently met with Prime Minister of Lebanon Emile Lahoud and King Abdullah of Jordan on September 19 and 23 respectively.